Psychology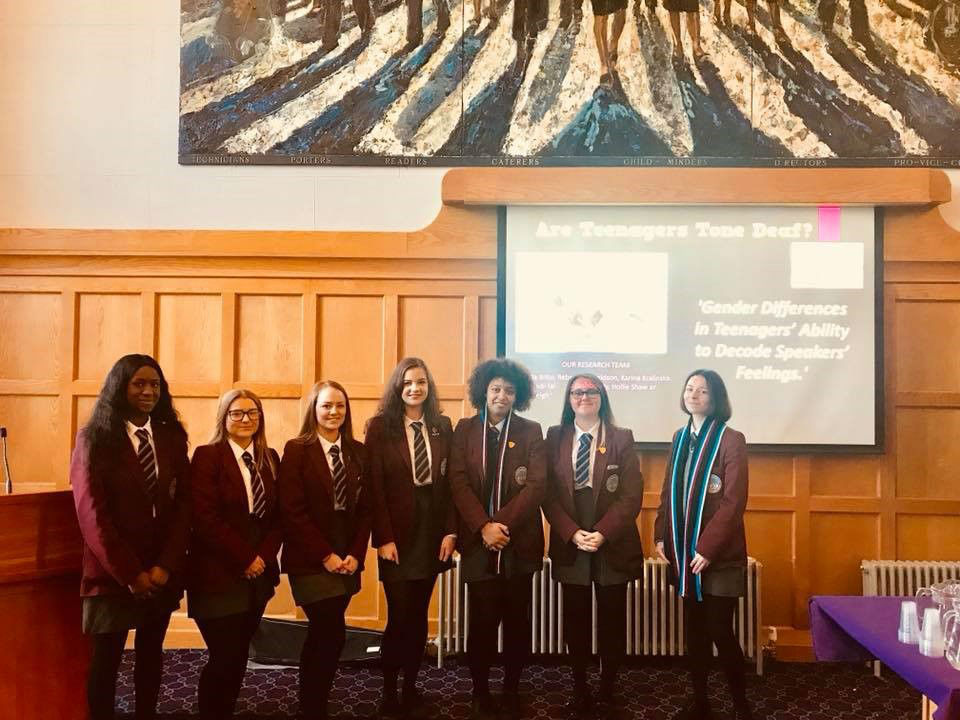 British Psychological Society (NI) A Level Prize Winners - 2016 & 2018
Subject Overview: Psychology – An Inspirational Subject that will change the way you think about things forever.
Psychology is the scientific study of people, the mind and behaviour. Psychological research and practice touches all our lives and has direct relevance to policy in areas such as enhancing health and well-being, criminal behaviour and maximising the potential of young people. Many of the students at Breda have gone on to study Psychology at University and it is also a course which is relevant to Undergraduate courses in education, nursing, child care and marketing, etc.
Key Stage 5 Qualification Courses and Programmes of Study:
In Key Stage 5, students can study GCE A Level Psychology (OCR exam board), delivered by Ms McMullan. This is a linear qualification and consists of 3 exams, which go towards your A Level qualification and will be taken at the end of year 14. You will also sit two AS exams in Year 13, which do not contribute towards the A Level qualification.
The course consists of:
AS
10 Core studies from 5 Areas in Psychology
Research Methods
A2
20 Core Studies from 5 Areas in Psychology
Research Methods
Applied Psychology: Issues in Mental Health, Child Psychology and Criminal Psychology.
A range of resources and teaching methods are used: textbooks, group activities, peer to peer teaching, iPads, conducting practical projects, flipped learning activities, etc. Pupils are expected to contribute fully to all class activities and complete all homework activities / test preparation.
Each year, we take part in the British Psychological Society's A Level Competition held at Queen's University. This year the Year 14 pupils conducted their study entitled 'Are teenagers 'tone' deaf? An experiment investigating teenagers' ability to read inflections to decode a speaker's feelings.' and were declared the winners. They will now attend the British Psychological Society's (NI) Annual Conference at the Hilton Hotel in April and present their work to its members.
Breda Academy Psychology students also won this competition in 2016 and that team presented their research into teenagers' risk taking behaviour at the British Psychological Society's (NI) Annual Conference in Dundalk in March 2017.
Subject Specific Websites
Breda Academy, Newtownbreda Road, Belfast,
County Antrim, Northern Ireland, BT8 6PY
Phone: 02890 645 374