Principal's Welcome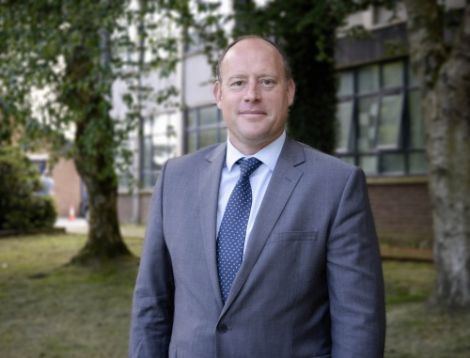 Our Exciting Journey!
It is a very exciting time at Breda Academy as we build on our ongoing achievements and continue to go from strength to strength! As the Principal I am honoured to be leading this vibrant and successful community school in South Belfast with just under 700 students aged 11 to 19 and 90 staff. We pride ourselves on being a warm, friendly and caring school where we place a very high value on establishing and nurturing strong positive relationships between students, staff and parents. We demand that our students care for others and develop core values and behaviours such as respect, kindness, tolerance and responsibility. We celebrate the many talents and achievements of our students, but in particular we value their effort and encourage them to learn from their mistakes, as it is our central belief that much can be accomplished through hard work and not giving up.
Therefore, I am especially pleased that in the past six years, due to the combined hard work and resilience of our students and staff, our examination results have continued to increase significantly. Last year we achieved record breaking results with 98% (62% including Maths & English) of our Year 12 students achieving 5 or more A* - C GCSEs or L2 equivalent grades and 70% of our Year 14 students achieving 3 A* - C A Levels or L3 equivalent grades.
We continue to expand as a community and in September we welcomed 130 new Year 8 students who are now flourishing and enjoying school life. We are very proud that the Academy offers all students a 7-year learning journey. Our 6th Form also continues to grow and thrive, and we currently have over 150 Year 13 and 14 students studying A-Level and Level 3 qualifications and taking advantage of our new study centre with its advanced ICT facilities and a full-time member of staff as their study supervisor.
We place our students at the heart of all we do and provide them with excellent pastoral care to promote their wellbeing, tailored support to meet their needs and excellent teaching to ensure they make continual progress in their learning. The Academy provides an inclusive and diverse curriculum and a wide range of qualifications. We strive to develop our students' education, skills, and resilience to be successful lifelong learners, confident individuals and responsible citizens because we want them to take every opportunity to participate in making the world a better place for us all.
Please come and join our community!
Mr P Perry - PGDH, MA, BSc, PGCE
Principal
#proudtobebreda