Principal's Welcome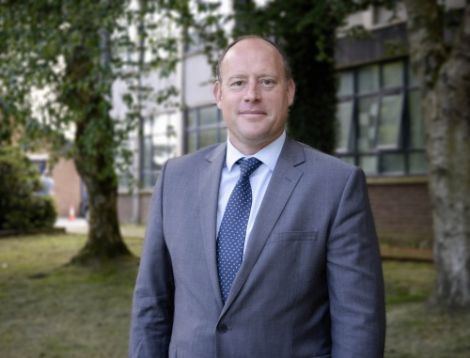 Breda Academy has a bright future! As the new Principal I am honoured to be leading this vibrant school. Our devoted teachers and support staff guide and support all our talented young people to meet their needs, enjoy school and make progress in their learning. It is an exciting time as we look forward to a positive and successful journey.
September has been a busy month. Our Year 8s are flourishing and enjoying school. They have been getting to know each other, make new friends, meet new teachers and go on trips to Dundonald Ice Bowl and the Belfast Zoo. The 6th form is thriving and I am delighted we recruited our largest ever number of Year 13 students to study A-Level and Level 3 qualifications.
As you may have seen on our Facebook page we are extremely proud of our year 12 students. They achieved the highest exam scores in the school's history; just shy of 80% achieved 5 or more A* - C GCSE or equivalent grades, close to 60% achieved 7 or more and many achieved 8, 9, 10, 11, 12 or 13! And, our current year 12s are in a great position to beat these records next year!
The Academy provides an inclusive and diverse curriculum and a wide range of qualifications. We strive to develop our students' education, skills, and resilience to be successful lifelong learners, confident individuals and responsible citizens.
We are #proudtobebreda.
Mr P Perry
Principal (Acting)
Breda Academy, Newtownbreda Road, Belfast,
County Antrim, Northern Ireland, BT8 6PY
Phone: 02890 645 374