The Sixth Form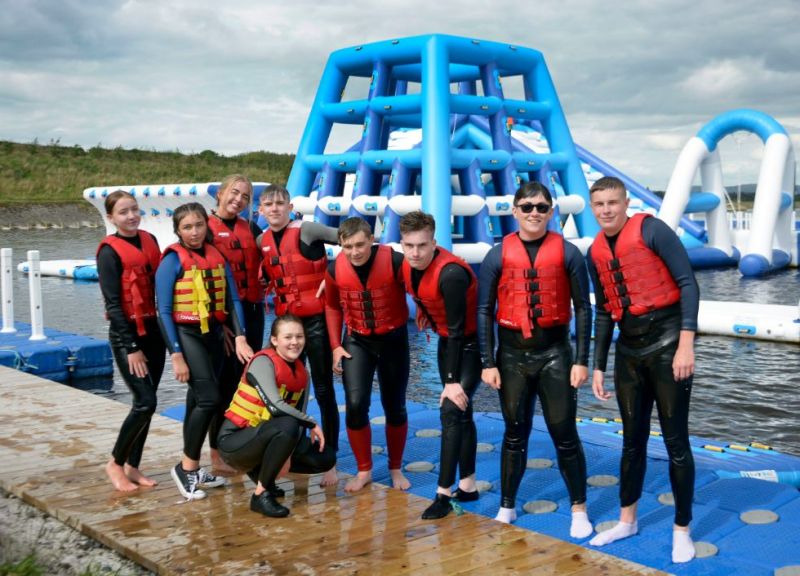 In Breda Academy we focus on the individual pupil and we provide tailored support in order that they choose the correct subject combinations which will enhance their outcomes for whatever pathway they wish to choose after Key Stage 5. We offer a wide and varied range of academic subjects and vocational qualifications. The Sixth Form curriculum aims to support and develop the commitment and self-discipline students need for successful independent study. Staff will build programmes that foster these skills in class and in homework that are essential for academic success.
To support their learning students from Year 11 to 14 are each issued with a school iPad to use in lessons and at home with a range of educational apps.
At Breda Academy we have an experienced and dedicated pastoral team in Sixth Form and our focus is to develop our students to be independent, life long learners who will demonstrate Breda Academy`s motto which is "Learners today, Leaders tomorrow". Our Sixth Form students should show a strong commitment to every aspect of our school community and set high standards for the rest of the school by their good behaviour, their enthusiasm and effort towards their study, their leaderships skills and by their concern for their fellow students.
Sixth Form students have the opportunity to become prefects and buddies to a Junior School set of pupils. The Sixth Form also will decide on their own Student Council which will give them a voice to heard and for the school management to take on board new innovative ideas and strategies for successful and enjoyable learning experiences within the school.
The special features of Senior School include:
Expert tuition in all subjects at AS and A Level
A friendly atmosphere where a committed team of teachers and support staff working in partnership with the students
A tutorial programme designed to help each student achieve their full potential
Career guidance and advice on university applications and interviews
A Senior Prefect System
Involvement in the Student Council and The Buddy System
Opportunities to develop and show leadership qualities
An enrichment programme to broaden learning experiences
A wide range of extra-curricular activities
Extensive IT facilities
Excellent library facilities
A separate common room with kitchen attached
Fully equipped Fitness Suite
Academic Requirements
All students must meet the criteria set for their chosen pathway.
Some subjects may be taken without having first studied them at GCSE, others will have a specific requirement.
CLASS SIZE
If a class is oversubscribed, students will be chosen on the basis of their GCSE results in that subject
If a class is undersubscribed it may not be offered.
The preferred combination of subjects may not always be possible due to timetable constraints.
KS5 ENTRY CRITERIA
Criteria: 5 GCSE grades at C or above (including English grade C or above)
AND
Year 12 Attendance (Jan—June 2020) to be taken into account.
This is for students who would like to study 3 or 4 AS level courses from a wide range of subjects.
Students meeting this criteria will have access to both academic and vocational courses. GCSE results will determine choice of subjects.
Students who achieve 4 GCSE grades at C or above (including English grade D or above) will be offered an individual discussion to find a suite of subjects that will best suit their needs.
Subject specific criteria will be applied and all choices are subject to discussion with the subject teacher.
Please note criteria may be altered.
All applications are dealt with on an individual basis.
Breda Academy, Newtownbreda Road, Belfast,
County Antrim, Northern Ireland, BT8 6PY
Phone: 02890 645 374