Travel and Tourism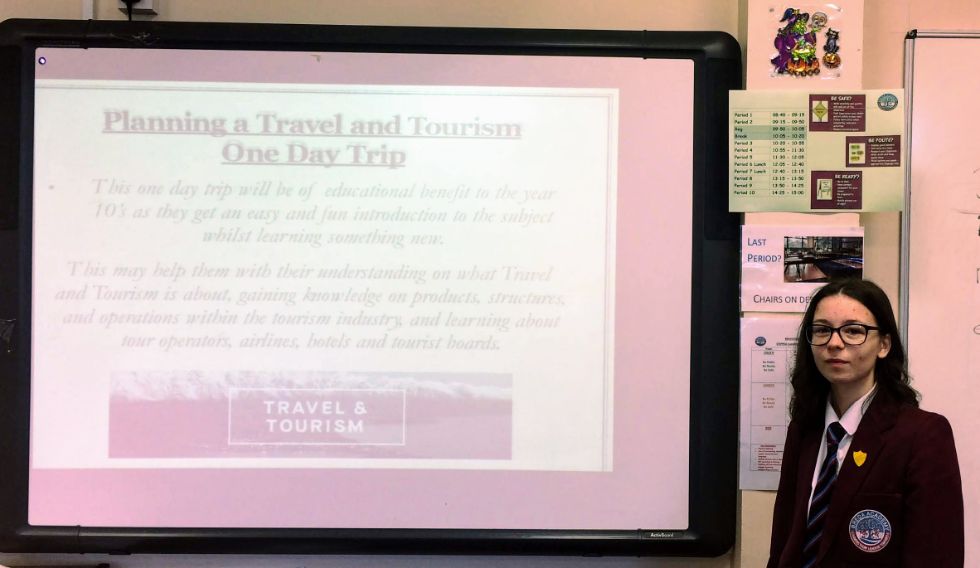 Subject Overview:
Travel and Tourism enables you to learn about the different component sectors of the Travel and Tourism industry including tour operations, accommodation and visitor attractions.
The BTEC Subsidiary Diploma in Travel and Tourism helps students to become occupationally ready to take up employment in the travel and tourism sector at the appropriate level. This can follow either directly after achieving the qualification, or via the stepping stone of Higher Education in university or college. The Travel and Tourism industry is one of the UK's largest employers, offering a variety of exciting and rewarding career opportunities.
KS5
Travel and Tourism
At Breda Academy, we currently offer Edexcel BTEC Level 3 Subsidiary Diploma in Travel and Tourism. This qualification provides students with a more practical, work related approach to learning, whilst also providing students with a key theoretical background. This course is designed to offer students an alternative qualification to an A level. It is 100% coursework and so provides students with the ability to accurately track their progress throughout the completion of the course, due to there being no external exams.
There are a total of six units covered in Years 13 and 14.
Year 13
Unit 1 – Investigating the Travel and Tourism Sector
Unit 2 – The Business of Travel and Tourism
Unit 3 – The UK as a Destination
Year 14
Unit 4 – Customer Service in Travel and Tourism
Unit 7 – European Destinations
Unit 8 – Long-haul Destinations
Assessment is based on the criterion and completion of assignments within each unit. Each assignment will vary in length and structure.
Staffing Overview:
Travel and Tourism Co-Ordinator – Mrs S. Coulter
Teaching staff: Mrs S. Coulter, Mrs G. Glover, Mr S. McFarland, Mr P. Perry
UCAS (equivalence)
The table below shows the number of UCAS points awarded for our BTEC Level 3 Nationals (QCF).
| | | | |
| --- | --- | --- | --- |
| Subsidiary Diploma | AS Level (Year 13) | A Level (Year 14) | UCAS Points |
| D* | | A* | 56 |
| D | | A | 48 |
| | | B | 40 |
| M | | C | 32 |
| | | | |
| | | D | 24 |
| | A | | 20 |
| P | B | E | 16 |
| | C | | 12 |
| | D | | 10 |
| | E | | 6 |
Subject Specific Information Websites
Breda Academy, Newtownbreda Road, Belfast,
County Antrim, Northern Ireland, BT8 6PY
Phone: 02890 645 374