Subject Choices Post-16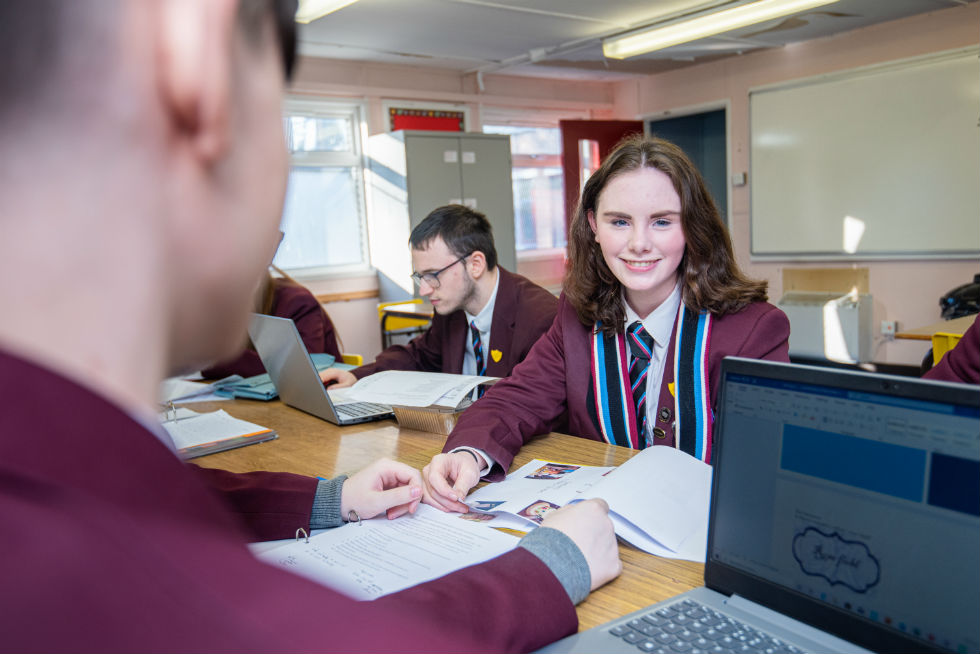 Students in Year 13 take a minimum of the equivalent of three Post 16 subjects, but may choose four, depending on their GCSE results. Post 16 students also take modules in a varied lifeskills programme enhancing their personal development.
A placement in sixth form is seen as an aspiration for all our GCSE pupils and we strive to maintain a high standard. We view sixth form students as a special part of our school life. As a young developing adult with your own beliefs, values, knowledge and skills, you will have made lifelong friendships, as well as having gained the skills, confidence and maturity to face the challenges in the years ahead.