Subject Choices Post-16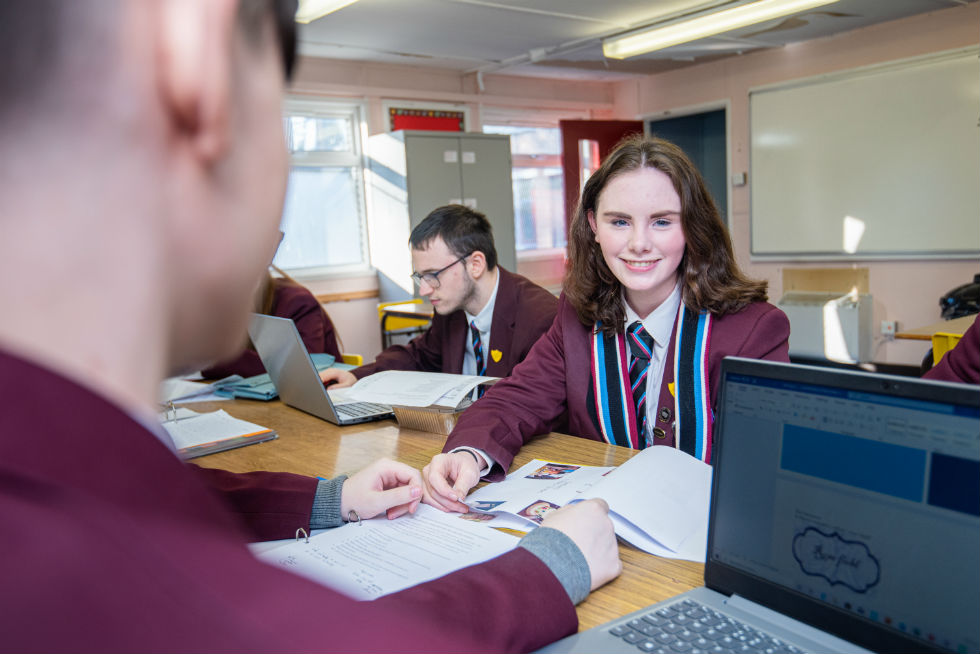 Students in Year 13 take a minimum of the equivalent of three Post 16 subjects, but may choose four, depending on their GCSE results. Post 16 students also take modules in a varied enrichment programme enhancing their personal development.
A placement in sixth form is seen as an aspiration for all our GCSE pupils and we strive to maintain a high standard. We view sixth form students as a special part of our school life. As a young developing adult with your own beliefs, values, knowledge and skills, you will have made lifelong friendships, as well as having gained the skills, confidence and maturity to face the challenges in the years ahead.
Academic Requirements
All students must meet the criteria set for their chosen pathway.
Some subjects may be taken without having first studied them at GCSE, others will have a specific requirement.
CLASS SIZE
If a class is oversubscribed, students will be chosen on the basis of their GCSE results in that subject
If a class is undersubscribed it may not be offered.
The preferred combination of subjects may not always be possible due to timetable constraints.
KS5 ENTRY CRITERIA
Criteria:
5 GCSE grades at C or above (including English grade C or above)
AND
Year 12 Attendance (Jan—June 2020) to be taken into account.
This is for students who would like to study 3 or 4 AS level courses from a wide range of subjects.
Students meeting this criteria will have access to both academic and vocational courses. GCSE results will determine choice of subjects.
Students who achieve 4 GCSE grades at C or above (including English grade D or above) will be offered an individual discussion to find a suite of subjects that will best suit their needs.
Subject specific criteria will be applied and all choices are subject to discussion with the subject teacher.
Please note criteria may be altered.
All applications are dealt with on an individual basis.
Breda Academy, Newtownbreda Road, Belfast,
County Antrim, Northern Ireland, BT8 6PY
Phone: 02890 645 374