School Council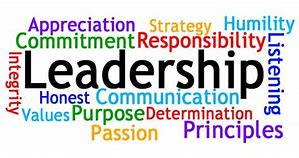 School Council
The School Council is a group of students who are elected to represent the views of all pupils and to improve their school.
At Breda Academy, our School Council members are a highly valued group of children who represent the voice and opinions of all the children within our school.
Through our School Council we aim to develop young leadership skills, whilst supporting student democracy. Most importantly, our strong team of Councillors aim to promote the well-being of the children within our school.

The School's Council is an ideal opportunity for pupils to get more involved in the way the school is run. The School Council benefits the whole school, pupils and teachers, because it provides opportunities for pupils to communicate their feelings as well as influence decisions that are made.
The school council is run and led by the children, supported by a member of staff, and takes an active role in making decisions and suggestions on behalf of the children in the school.
KS3 School Council: Years 8-10
KS4 School Council: Years 11-12
KS5 School Council: Years 13 and 14
The School Council objectives are:
To create a stronger relationship between the students and the staff
To foster leadership skills within the student body.
To develop an awareness of the student council within the student body.
To encourage student initiatives to support Breda Academy policies and practices.
Responsibilities:
To provide a forum for students to discuss their views/opinions
To provide representation of the student views.
To better the school environment.
To serve as a spokesperson for the concerns of groups and individuals.
To promote school and community service projects.
To stimulate student interest in school activities and promote school spirit.
To work with the staff of Breda Academy in the development of policies.