Geography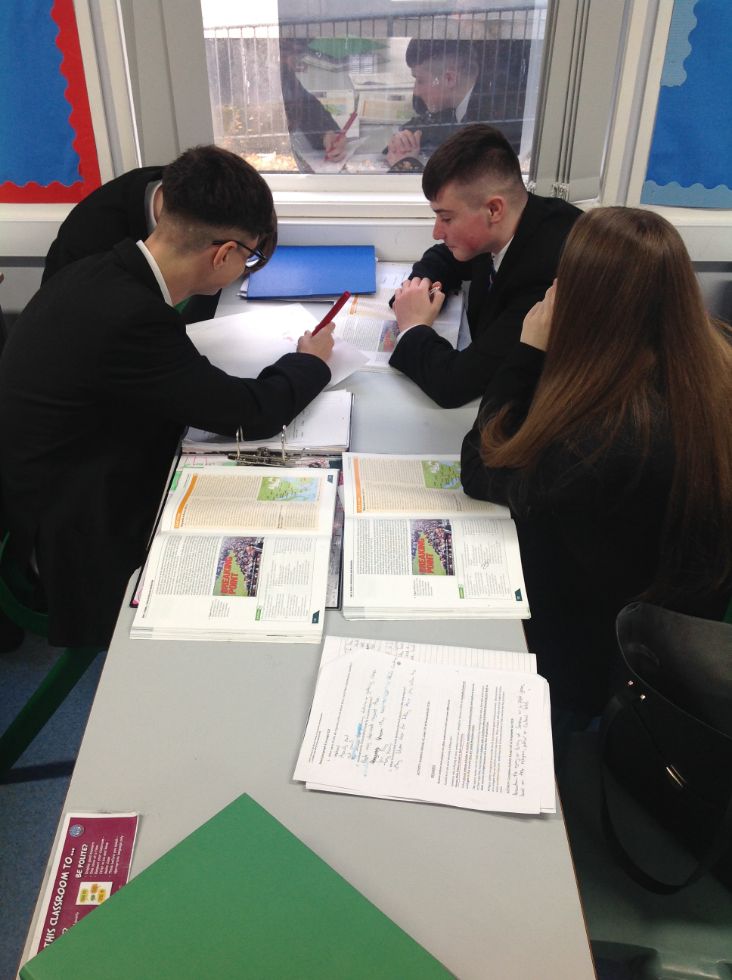 Subject Overview:
Geography is the study of the earth's landscapes, peoples, places and environments. It is an exciting, dynamic subject that brings pupils out of the classroom and into the world around us. This can be done through class work and through field trips. Put simply, Geography is about the world in which we live, understanding what it is, where we live on it and how we impact it.
Key Stage 3 Programmes of Study:
In Key Stage 3 students will study a range of different Physical and Human Geography subjects.
Year 8:
What is Geography
Belfast- My city, my home
Northern Ireland and British Isles
The rocks beneath our feet
Map skills
Year 9:
The world map
Weather and Climate
Development (including: Kenya LEDC case study and Japan MEDC case study)
Weathering and Coasts
Year 10:
Tourism
Italy
Ecosystems
Rainforests
Deserts
Population and Migration
Key Stage 4 Qualification Courses and Programmes of Study:
In Key Stage 4 throughout years 11 and 12, students will study GCSE Geography in line with the CCEA syllabus. The current GCSE specification was first taught in 2017, it is an exciting syllabus that offers a range of topic areas.
Pupils will sit 3 exams for Geography
Unit 1: Understanding our Natural world (40% of overall grade)
Theme A: Rover Environments
Theme B: Coastal Environments
Theme C: Our Changing Weather and Climate
Theme D: The Restless Earth
Unit 2: Living in our world (40% of overall grade)
Theme A: Population and Migration
Theme B: Changing Urban Areas
Theme C: Contrasts in World Development
Theme D: Managing Our Environment
Unit 3: Field work (20% of overall grade)
Students will collect data and information on a field trip, that they will then bring in to use in the examination
For more information, please visit www.ccea.org.uk/geography
Subject Specific Revision Websites
Breda Academy, Newtownbreda Road, Belfast,
County Antrim, Northern Ireland, BT8 6PY
Phone: 02890 645 374