Prefects at Breda Academy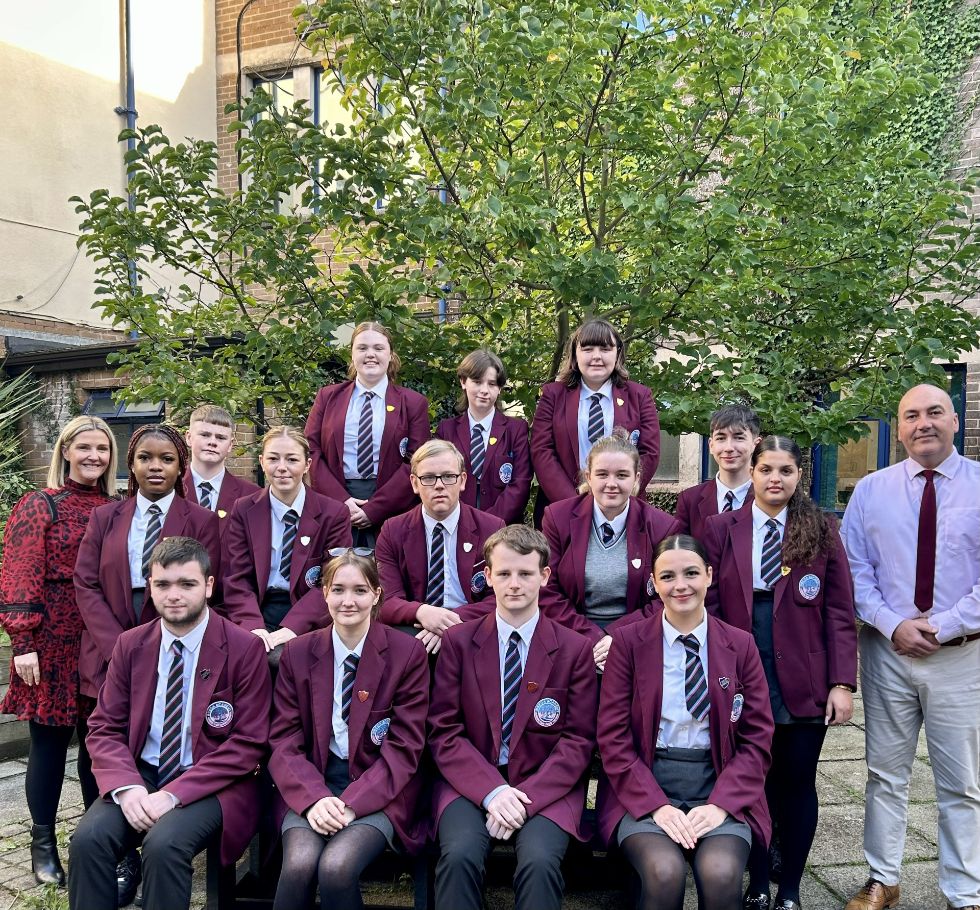 At Breda Academy we pride ourselves on having a hardworking, committed and enthusiastic team of prefects. Being a prefect is a worthwhile and important job, as these students are role models and mentors for our younger pupils. The prefects in return gain valuable experience of leadership and working as a team which will help them in the future.
Prefects are an integral and valued part of our school community. They apply for the role through a demanding application and interview process. Head Boy/Girl and Deputies also have to interview for these posts which are highly sought after, as the candidates know their value in providing life experiences and building leadership capacity. The prefects assist in our school in a variety of ways from lunchtime duties, supporting evening events and being attached to Year 8 tutor groups as buddies to help smooth the transition from primary school.
Prefect Team 2022-2023