History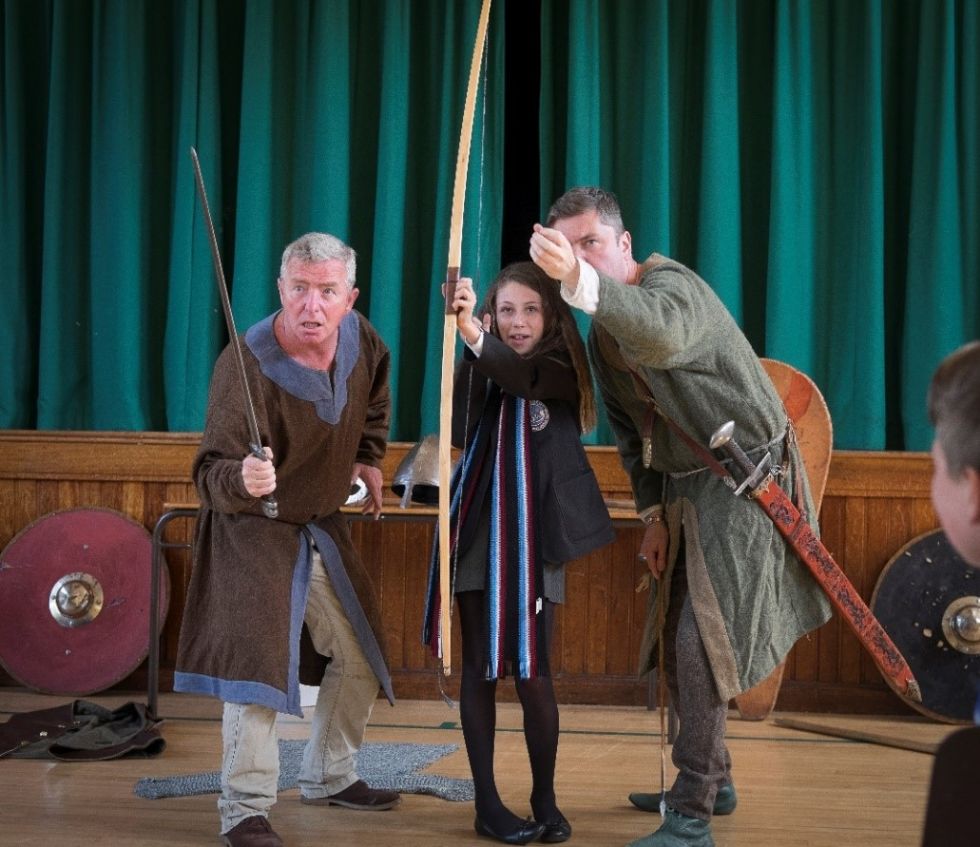 Subject Overview:
History is a subject that enriches the lives of young people. It is a fascinating area of learning, full of interesting people, places, events and stories. The study of the past is rewarding and fosters the development of historical knowledge, understanding and a variety of transferable skills. Sharing our heritage is essential if we are to develop our students into mature, considerate adults, capable of forming their own opinions and making decisions about their lives with understanding and confidence.
Key Stage 3 Programmes of Study:
History is a diverse, thought-provoking and dynamic subject. It is accessible and valuable to students of all abilities and the History department seeks to use a wide range of active learning strategies to encourage pupils to become independent learners and fulfil their potential.
The Key Stage 3 History programme delivers the full statutory requirements, key elements and curriculum objectives of the Northern Ireland Curriculum. The programme of study in each year group at Key Stage 3 incorporates a variety of time periods, people and places and is planned for progression of knowledge, understanding and skills.
Topics at Key Stage 3 level include:
Year 8
What is History?
The Normans
The Black Death
Year 9
The Reformation
The Spanish Armada
William of Orange
Year 10
The First World War
The Holocaust
Civil Rights in America
Key Stage 4 Qualification Courses and Programmes of Study:
Key Stage 4 Pathway
GCSE History provides students with the opportunity to:
develop an interest and enthusiasm for history;
understand the significance history has for today's society;
become aware of how the past has been represented, interpreted and given significance for different reasons and purposes; and
develop a wide range of skills that are transferable and are highly sought after by employers.
The CCEA GCSE History specification builds on the areas of study at Key Stage 3 and offers opportunities to further develop skills and capabilities:
PAPER 1: MODERN WORLD STUDIES IN DEPTH- 1 hr 45 mins external exam (60%)
a) Life in Nazi Germany, 1933–45
b) Changing Relations: Northern Ireland and its Neighbours, 1920–49
PAPER 2: OUTLINE STUDY- 1 hr 15 mins external exam (40%)
The Outline Study focuses on International Relations in the period after the Second World War (1945–2003) in a variety of geographical locations and political contexts
Subject Specific Revision Websites