Aims & Values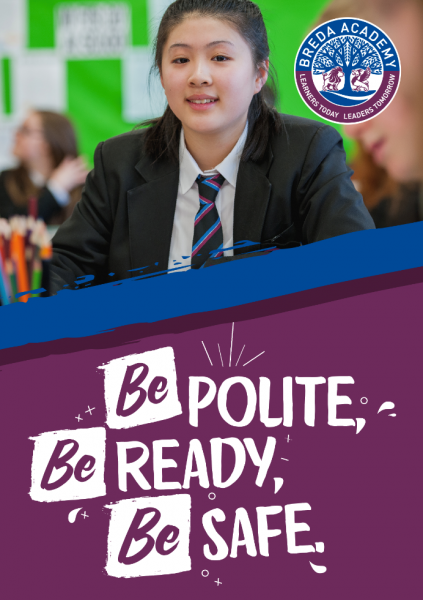 OUR MISSION STATEMENT
Breda Academy aims to be a safe, caring community of life-long learners where positive relationships, based on courtesy, commitment and co-operation, enable young people to develop their skills, resilience and confidence for success in life and society.
OUR ETHOS
We actively promote and encourage a positive teaching and learning environment where everyone is expected to work hard and behave in a responsible manner by displaying consideration and respect for others at all times.
OUR CORE VALUE
Our behaviour for learning policy is built on a basis of Unconditional Positive Regard
This means that:
We believe all young people in our care have the ability to succeed in life and in study and to make a positive contribution in school and society.
We will endeavour always to model the positive behaviours and attitudes we wish to cultivate in our students.
We accept and expect that people, especially children, will make mistakes.
We understand that on such occasions they will require redirection and consequences to help them learn from those mistakes and strengthen their positive behaviours for learning.
We undertake that staff will deliver any necessary redirection firmly but with compassion and empathy.
We will ensure that students start each day and each lesson "On Green" – with a fresh opportunity to learn, to contribute and to impress, unencumbered by any "baggage" from incidents that have already been dealt with.
OUR SCHOOL RULES
Our expectations of students are embodied in three simple school rules; in their behaviour and attitudes we expect students to
Be Safe,
Be Polite and
Be Ready for learning.