Principal's Welcome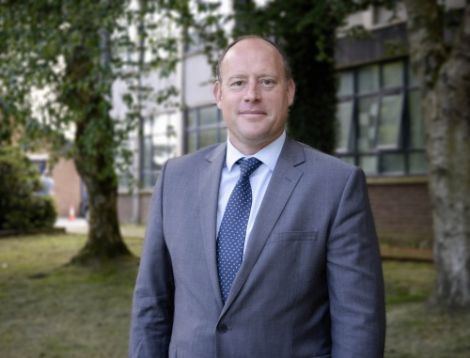 MOVING FORWARD
It is an exciting time at Breda Academy as we go from strength to strength! As the Principal I am honoured to be leading this vibrant and successful community school in South Belfast with over 700 students aged 11 to 19 and 90 staff. I am especially pleased that for the past five years our examination results have continued to increase. In the last two consecutive years our Year 12 students achieved just shy of 80% 5 or more A* - C GCSE or equivalent grades and over 55% of our Year 14 students achieved 3 A* - C A Level or equivalent grades, which is record breaking!
We continue to MOVE FORWARD as a community and in September we welcomed 112 Year 8 students who are now flourishing and enjoying school. We are very proud that the Academy offers all students a 7-year learning journey. Our 6th Form continues to thrive and we currently have over 170 Year 13 and 14 students studying A-Level and Level 3 qualifications. I am delighted that after their 7-year journey with us, our recent Year 14 leavers are MOVING FORWARD to take up their place at a prestigious university, starting an apprenticeship or beginning their working career.
We place our students at the heart of all we do and provide them with excellent pastoral care to promote their wellbeing. The Academy provides an inclusive and diverse curriculum and a wide range of qualifications. We strive to develop our students' education, skills, and resilience to be successful lifelong learners, confident individuals and responsible citizens.
Please join us on our exciting journey!
Mr P Perry - PGDH, MA, BSc, PGCE
Principal
#proudtobebreda
Breda Academy, Newtownbreda Road, Belfast,
County Antrim, Northern Ireland, BT8 6PY
Phone: 02890 645 374