Parents, Teachers and Friends Association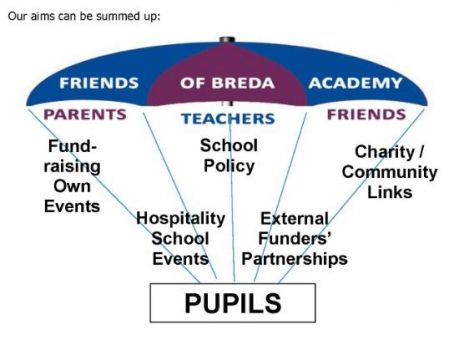 Academic research tells us that 50% of achievement is influenced by home and not by teachers or the school environment. If we are to give every pupil the best school experience and outcome then we believe that all the people in their lives need to work together.
It is with this in mind that "Friends of Breda Academy" was formed.
We recognize that a successful school is built on parents, teachers and friends working together to support the pupils, the school and the wider community.
In the first few years of our existence we have provided a social focus for parents and raised funds to support internal and external projects. We hope you can join us to continue this work.
Breda Academy, Newtownbreda Road, Belfast,
County Antrim, Northern Ireland, BT8 6PY
Phone: 02890 645 374