This is Breda - Hall of Fame
This is Breda - Hall of Fame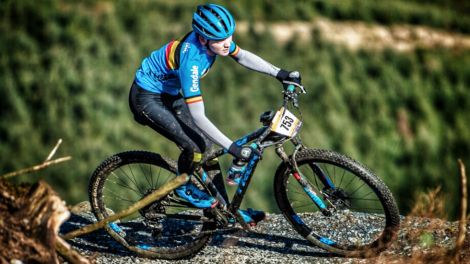 Luke McConnell - year 8
Luke is a member of Templemore Avenue Swimming Club. He has been swimming competitively for 3 years and currently trains for four hours a week. He plans to keep swimming competitively and of course, add to his collection of medals.
Jack Fenton - year 10
Jack started racing motorbikes in Motocross 4 years ago. He travels all over Northern Ireland taking part in competitions and his most recent achievement was winning second place in Bushmills at the BDMCC. Jack races with Team Paw Racing and he loves the adrenaline rush from this sport.
Cody Houston - year 8
Cody Houston in 8F spends his free time speeding around the ice rink at Dundonald Ice Bowl. Cody says he first started going to public skating sessions and soon after, began lessons. He currently goes to his lessons every week and trains every Tuesday night with the Junior Belfast Giants. Cody's ambition is to play for an ice hockey team when he's an adult and he is quickly working his way through the ice skating grades (currently a grade 7 out of 10)!
Joanna McAdam - year 8
Joanna started running in P6 and since then has entered 5K races, fun runs, triathlons and competed in cross-country events. Joanna runs every Thursday night with the Willowfield Harriers and her goal is to run a marathon.
Dean Harvey - year 12
For the last four years Dean has won the Irish National Points series and has been travelling to England to compete in the British National series where he has achieved many top ten results.
This year, Dean has been selected to represent Cycling Ulster at the British National series.
Chloe Mooney - year 8
Chloe has been figure skating for 3 years. She practises 3 times a week and has 2 lessons, one private and one group lesson with her coach, Amy Irwin. Chloe has passed grades 1 to 10 and Bronze, Silver and Gold and now she is working towards her Level 1. Chloe loves ice skating as a sport and for pleasure with her friends.
Nathan McCausland - year 12
Nathan McCausland has been honoured at a formal ceremony at Hillsborough Castle where he was appointed to serve as Her Majesty's Lord Lieutenant's Cadet for the County Borough of Belfast.
Nathan is making solid progress towards his Senior Cadet Instructor Cadre and 4 Star Army Proficiency Certificate. Outside the usual training regime he has demonstrated significant leadership ability in many Military Skills and, most recently, as a member of the winning F Company team at the 2018 Colonel's Cup Competition.
Nathan recently completed his Cadet Radio User Course and hopes to progress onto a Cadet Signaller Course in the coming year. He also attends the regular Company Shooting nights and has represented both Company and Battalion in the sport. He has also shown dedication and commitment to the Duke of Edinburgh Award Scheme having successfully completed his Bronze award. He is now about to start his Direct entry Gold award which he hopes to achieve before he leaves the ACF. The holder of a Black Belt in Martial Arts, Nathan also finds time for voluntarily teaching and mentoring the junior levels in his club, helping them to achieve their belts and progress through the levels of Martial Arts accomplishment.
The Citation concludes, "Cadet Sergeant McCausland has proven himself as an excellent role model within his Detachment and Company. His commitment and dedication are both inspiring and exemplary and those Cadets under his stewardship aspire to follow his example. Cadet Sergeant McCausland epitomises the very best of what the Army Cadet Force and his Battalion represent."
Breda Academy, Newtownbreda Road, Belfast,
County Antrim, Northern Ireland, BT8 6PY
Phone: 02890 645 374