This is Breda - Hall of Fame
This is Breda - Hall of Fame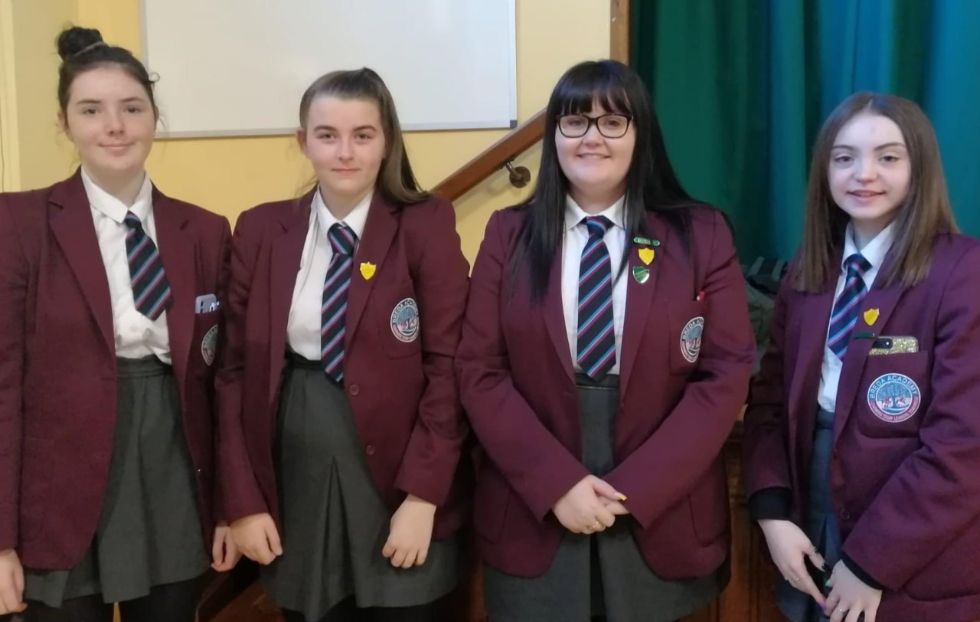 Callum Webster and William Hicks
Callum and William have been volunteering for quite some time now at Belvoir ASD Support Group. Yesterday they were invited to a 'Thank You' tea, which was attended by the First Minister, who recognised their hard work and gave them their certificates. During the summer, both boys gave up their time to help out at the club several times a week. Belvoir ASD Support Group said that 'the patience they have shown and their understanding of the children is inspiring to watch.' This is high praise indeed and we continue to be very proud of such positive young role models. #thisiscommunity #proudtobebreda
Year 9 Superstars
Our Year 9 pupils with the most achievement points in Year 9 were rewarded in their assembly. Well done! #proudtobebreda
8CH
Congratulations to the pupils of 8CH, who had the highest form class attendance in Key Stage 3 in September. They've made a great start to their first month at Breda Academy! Pictured are some pupils in 8CH who had 100% attendance for September. #proudtobebreda
Year 8 Achievement
Year 8 Achievement Points winners for the month of September. Well done to all of our pupils who have been awarded achievement points this month!
Health and Social Care Subject Ambassadors
Congratulations also to Abbie Hill, on her recent appointment to Subject Ambassador and to Megan Jackson, Jack Rainey, Jodie Clarke and Hannah Huddleson who were appointed as Peer Mentors. Welcome to the Health & Social Care Team! #thisiscommunity #proudtobebreda
Year 13 and 14 Buddies
We were delighted to introduce our new Year 13 and 14 Buddies to Year 8 during their assembly on Friday. These Senior Mentors will be providing an extra layer of support during Form Class, at social times and around school to our Year 8 and 9 pupils. They are great role models to our younger students and we are very proud of them all!
Breda Academy, Newtownbreda Road, Belfast,
County Antrim, Northern Ireland, BT8 6PY
Phone: 02890 645 374