Careers Education, Information, Advice and Guidance (CEIAG)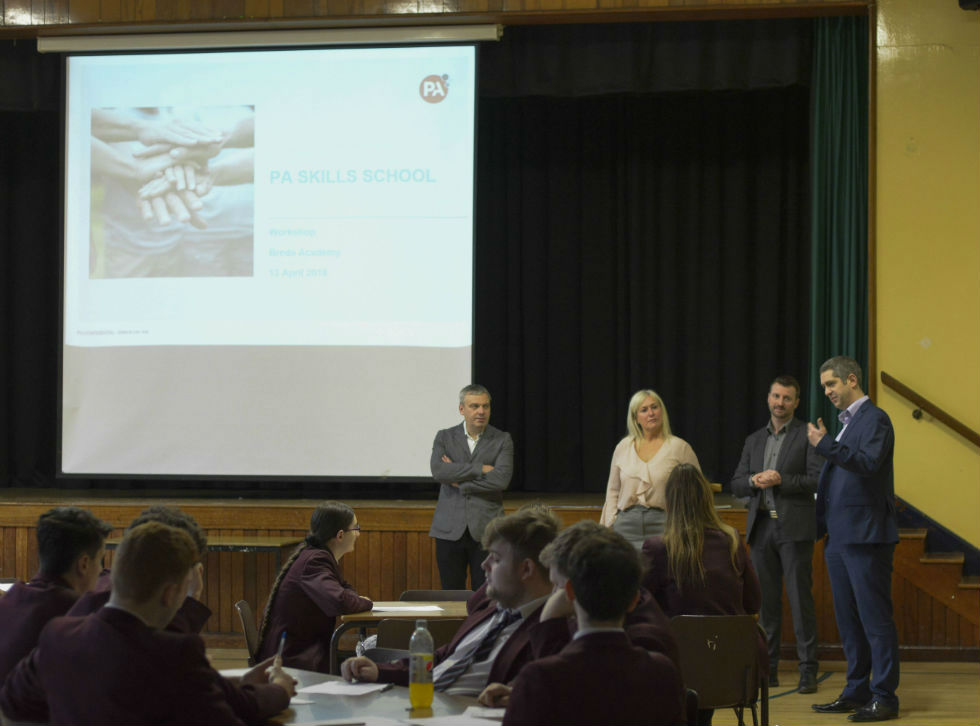 Careers Education
In Breda Academy, Careers Education, Information, Advice and Guidance (CEIAG) is an important element of our provision. We are committed to ensuring that all students receive high quality careers education and guidance as part of their learning experiences. This will enable them to make informed, considered and realistic decisions about their education, training and employment options. Careers education and guidance prepares young people for the opportunities, responsibilities and experiences they will face throughout their adult life.
Programmes of Study and work-related experiences:
We aim to:
Make pupils aware of their individual skills, qualities and interests, helping them to shape their Personal Career Plan from Year 8 and build their confidence;
Provide students with a broad and balanced curriculum- through Careers lessons with a dedicated Careers team and the development of a range of work-relevant skills in every subject. This year, we are exploring Teaching and Learning activities to promote progress, active learning and the development of 'GRIT' (Growth Mindset, Resilience, Independence and Tenacity);
Engage pupils in more work-related opportunities- including: mock interviews, industry visits and local guest speakers;
Equip parents and pupils with relevant and appropriate Careers information, to ensure successful transitions as pupils move through Key Stage 3, 4 and 5.
Pupils evolve their own Personal Career Plans in the context of each transition they must make – whether to GCSE, Advanced Level, Higher Education or employment. As pupils move into the senior school, support is provided through the process of the application and selection process, and life beyond school is considered: finding accommodation, financial issues and settling in at university or a new job.
Careers Education is delivered through various means which include careers modules, CEIAG events, subject-based careers activities, Learning for Life and Work (LLW)-and our Enrichment Programme at KS5.
Additionally, Year 11 students engage in a week of work experience. This scheme is an extension of the work developed in the Careers Department and "Learning for Life and Work" programme. To date, the scheme has been a great success with pupils gaining invaluable information and experience about the world of work and it is our aim that every pupil should have such an opportunity.
We work closely with the Department of Employment and Learning and all Year 12 students have an interview with our DEL Careers Advisor, who offers individual personal career planning. The Careers Advisor also attends the Year 10, Year 12 and Sixth Year Parents' Evenings to provide information on a range of career pathways.
Sixth Year Students are offered guidance and support by dedicated members of staff who are their link teacher throughout the UCAS application process. They act as mentors on making applications to Further and Higher Education during one-to-one guidance sessions. Presentations are arranged allowing visiting University representatives to share information and all students have opportunities to attend the University of Ulster and Queen's University Open Days.
In Year 13, all students participate in the Enrichment Programme. This provides students with the opportunity to develop their employability skills, which are the wide range of skills and capabilities, attributes and dispositions that will allow students to be employable, to sustain employment and to become a life-long learner capable of realising their potential in the world of work; this year, Year 13 can also avail of a work placement opportunity.
Subject-Specific Websites:
www.investigatecareers.com (password: lobster)
https://www.nidirect.gov.uk/articles/skills-demand
https://www.belfastmet.ac.uk/apprenticeships/
https://www.studentfinanceni.co.uk/
For mobile phones:
Breda Academy, Newtownbreda Road, Belfast,
County Antrim, Northern Ireland, BT8 6PY
Phone: 02890 645 374